It has been 12 months since England last lost a game of football and that impressive run of a form came to a grinding halt when Gareth Southgate's Three Lions suffered a 1-0 defeat to Roberto Martinez's Belgium team.
Former Manchester United player, and one time possible England international, Adnan Januzaj scored the only goal in what was a rather unimpressive 90 minutes of football. Both managers made a host of changes to their side and Southgate rested the likes of Harry Kane and Jesse Lingard – whilst Martinez dropped Hazard and De Bruyne, amongst others.
Neither team looked all that bothered about pressing hard at the start of the game and Januzaj's goal came as a bit of a shock to all: including Januzaj and Martinez himself. Martinez's lack of a real celebration is telling of a problem that has reared it's ugly head several times in the tournament so far; as well as frequently throughout history.
Earlier in the day, Japan booked their place in the Round of 16; finishing 2nd in their group and qualifying alongside Colombia. Japan lost 1-0 to Poland yet due to the score in the match between Senegal and Colombia, Japan were content to roll the ball around at a leisurely pace – whilst Poland were content to relax and take home a win to save face.
Neither team was pushing for the second goal of the game because it was the safest option for both parties. Similarly, France and Denmark guaranteed qualification by grinding out the first 0-0 of the tournament on Tuesday – ensuring that both sides made it into the next round.
The conundrum surrounding England's result is different than just the desire for both teams to qualify; as both Belgium and the Three Lions had already qualified for the second round.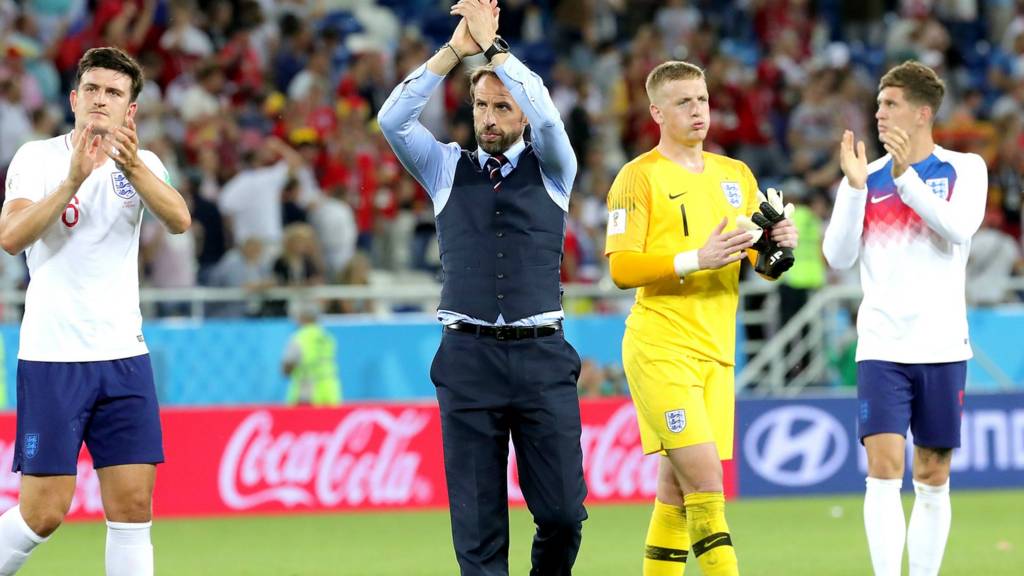 The issue was that the team that qualified in first place would arguably be on the tougher side of the draw alongside: Brazil, Japan, Mexico, Argentina, France, Uruguay and Portugal. However, whoever lost today and finished 2nd would have the slightly harder task of Colombia (rather than Japan) in the next round but also just Spain, Croatia, Sweden, Switzerland, Russia and Denmark on their side of the bracket.
A loss for England, however tough for Gareth Southgate and the boys to take, could actually end up suiting their World Cup targets more; with the route of Colombia and then Sweden or Switzerland for a place in the World Cup semi-finals. On the inverse, Belgium will face Japan in the next round and then either Brazil or Mexico in the quarter-final.
Whilst it would be jumping the gun to presume that England tried to throw the game, it is naïve to suggest that Southgate cannot walk away with at least a bittersweet smile on his face. Martinez's lack of reaction to Belgium's goal was telling – with the Spaniard presumably concerned about that potential quarter-final match-up with Brazil.
After the most confident week of England support in some time, a few may be grounded after Thursday's defeat. However, there are some who suggest that this victory could be a blessing not-so-in-disguise for Southgate's side as they look to prove themselves on the world's biggest stage.