Prologue
After a successful play-off run defeating Morocco, Egypt and Algeria, French coach Bruno Metsu took Senegal to South Korea and Japan to play in their first World Cup back in 2002. One of the dark horses of the tournament, 42nd placed Senegal surprised the world after a 1-0 victory against European powerhouse France, who were ranked 1st going into the tournament. After drawing with Denmark and Uruguay, they moved on to the Round of 16, defeating Sweden in extra time. Next on the list was the Quarter Finals – something only 3 African teams have been able to attend, still to this day. In the 93rd minute a goal was eventually conceded, and time ran out for the Lions. However, Despite this loss, Senegal put itself on the map of being a dominant footballing nation not only in the country of Africa, but in the world.
Fast forward to 2018, with the World Cup being hosted in Russia. Senegal was put into a round-robin qualifying group with Burkina Faso, Cape Verde, and South Africa, with the winner of the group gaining entry into the famous International competition. Who managed to come out on top? Senegal showed their persistence and determination, obtaining 14 of 18 points available in the group – a dream come true as a 16 year tenure of absence was snapped – the much-anticipated Would Cup participation was finally a reality thanks to this group of players that made it possible to take their nation to their second ever World Cup.
The Lions have a tough challenge ahead of them, in what I believe is the most difficult group when predicting who will be the two sides moving on to the Round of 16. Within the final group in the competition, Group H consists of Colombia, Japan, Poland, and Senegal – four clubs all from different continents of the world, all with the potential to succeed and display their quality on full effect to the world.
In terms of the Senegalese squad, numerous individuals are familiar with stars who currently play in England, such as: Mame Biram Diouf (Stoke City), Sadio Mané (Liverpool), Badou Ndiaye (Stoke City), Alfred N'Diaye (Wolverhampton), Cheikhou Kouyaté (West Ham), Idrissa Gueye (Everton); centraldefender Kalidou Koulibaly (who plays for Serie A TIM side Napoli); and lastly, striker Moussa Sow (former Lille and Fenerbahce star). However, when examining the squad into further detail, there are two very important names that nation must hold tight, and give experience and opportunity to. Their names? 20-year-old Ismaïla Sarr and 23-year-old Keita Baldé, who both currently play as attackers in Ligue 1 in France, for Stade Rennais and AS Monaco respectively.
Who are the young Lions?
Ismaïla Sarr,
Was born in Saint-Louis, Senegal, a country who largely inherited the French culture: the main language and way of speech was from the European country. After starting his career in the Capital of Senegal (Dakar) with Génération Foot, he moved to France to play for FC Metz at the young age of 18, in the summer of 2016. His success and promise in the pre-season friendlies and training camp, allowed him to secure a spot in the starting eleven, and he would go on to make 31 appearances for the club, scoring 5 while providing 5 assists. Within his first season abroad, Sarr was also able to obtain his first call-up's and match for his nation of Senegal.
After just one season, clubs came searching for Sarr to join their side. Stade Rennais were able to convince the club and the player, and he moved to the league competition for £15.30m ahead of this past season. Another fantastic spell, Sarr managed the exact same point total as the year before, but with only 24 appearances. Rennes finished in 5th position, giving them the opportunity to appear in the the next Europa League , while Sarr's old club FC Metz, were relegated, finishing in last position – a coincidence?
Due to Sarr's form, he was able to make the Senegal 23-player squad heading to Russia this summer – it will be a decision that will not go to waste.
Keita Balde,
Has a different storyline then the aforementioned Sarr. In spite of the fact that he was of Senegalese descent, he was born in Arbúcies Spain and started his career with Damm, based out of Barcelona. His talent recognized at a young age, Keita was sent to play for Barcelona's youth team, from the age of 10-17. However, after a trick gone wrong, Barca sent him on loan to Cornellà, where he stayed for two years before refusing to return to the Blaugrana. Enter Lazio: after 47 goals were scored with Cornellà alone, Igli Tare was quick to set a target on the player. He managed to sign Keita for only €300,000 in the summer of 2011 at the age of 16.
After working his way up through the Primavera sides at Lazio, Keita finally made a breakthrough into the first team in the 2013/14 season under former coach Stefano Pioli. The chance was given to play alongside stars such as Felipe Anderson, Miroslav Klose, and Antonio Candreva, and he did not look back. After 3 long seasons in which he was used as an alternative more than a starter due to the amount of left and right wingers in the team, he finally earned his place in the starting 11 in the 2016/17 season. He scored 16 goals and had 5 assists in 31 games played (21 starts). Lazio's player of the year, Keita was being tracked by several top European sides. This lead to much controversy in the summer of 2017: Keita wanted Lotito and the club's promises of a guaranteed position and contract improvement to be fulfilled, but neither seemed to be willing to negotiate and understand the player. With less than a year remaining on his contract, AS Monaco swooped in and purchased the attacker for a £27.00m fee.
With the outstanding form of Falcao, alongside Lemar, and Rony Lopes, Keita was kept to just 19 starts, and (23 total appearances)in Ligue 1 this season, but picked up 8 goals and 5 assists in this tenure. Another chosen by Senegal due to his current form over the past few seasons over other potential candidates, the decision to take Keita on the squad for the International tournament will be one that is very essential to Aliou Cissé side.
Player Analysis
Ismaïla Sarr,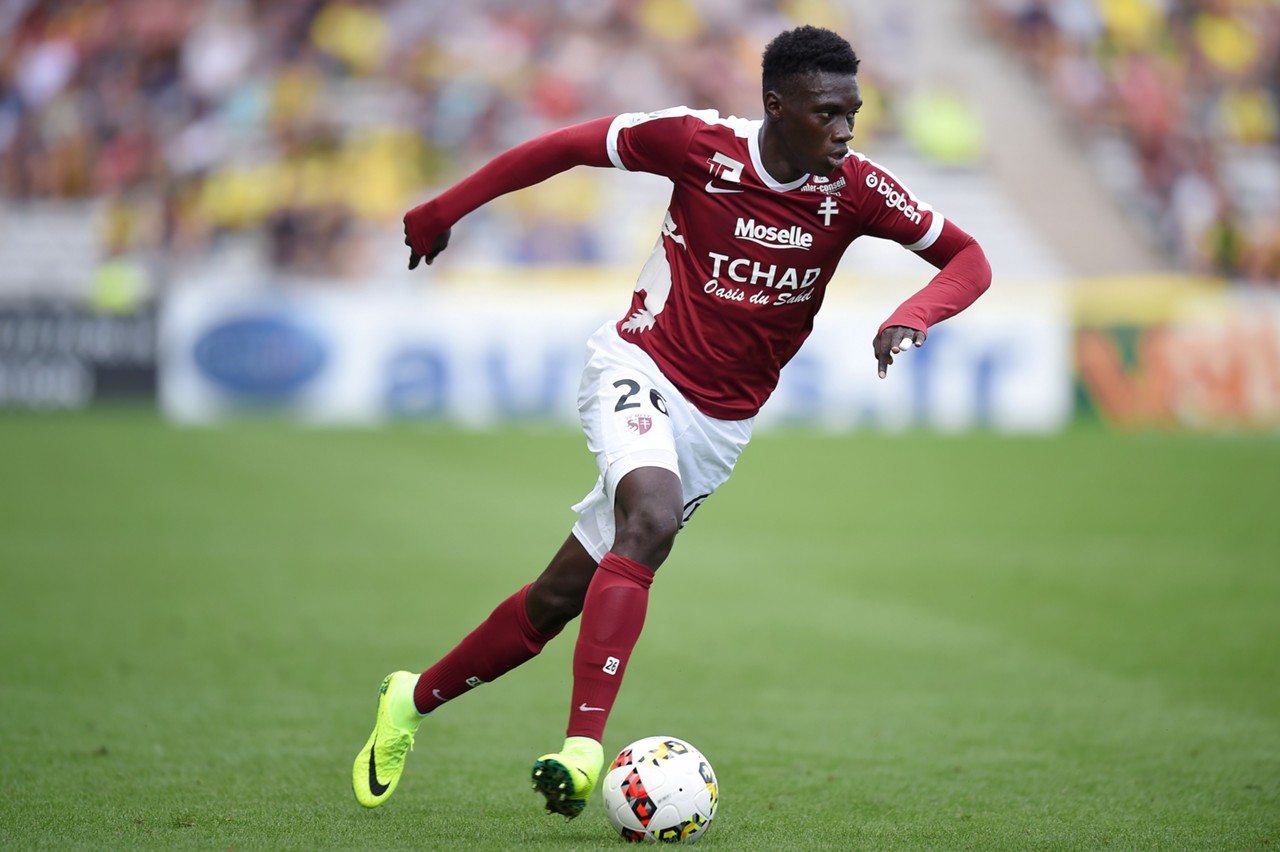 Primarily a player who works off of the left side of the pitch, Sarr has the ability to play anywhere on the front line – on the left-wing, right-wing, or solely up top as a striker. He is right footed: working on the left flank is able to beat opponents with his quick feet and cut in to spot a through ball, or a pass to one of his teammates, or is able to take space and rush the opposing defenders; on the right flank he works give-and-go's with the right back and center-midfielders that allow him to get behind the defenders, and whip in a cross or low-driven pass to the striker.
His acceleration is impressive, as once taking one touch forward, defenders are 9 out of 10 times caught chasing him. This leads to Sarr getting fouled on multiple occasions. He is also very calm, and knows what he is doing once inside the opposing 18-yard box: his movement is precise and rapid, and defenders are unable to mark him properly with a close eye. Sarr is also the type of player that likes to go forward – it is the first decision that comes to his mind when he has the ball, which results in him creating many chances.
In terms of weaknesses, Sarr's touch and ball control are a key part of his game that he needs to improve. Though able to beat many players by taking a few touches and running onto the ball, this does not always work especially when faced with an experienced defender. His in-tight touches are far away from him, and he is sometimes caught trying to do too much with the ball. This results in turnovers and is harmful to the side when on the counter-attack. In addition, Sarr has little-to-none defensive work-rate. Going forward, he is a menace to be dealt with, but when he is off of the ball, he needs to understand the formations that are in-play, and coincide with them.
Keita Balde,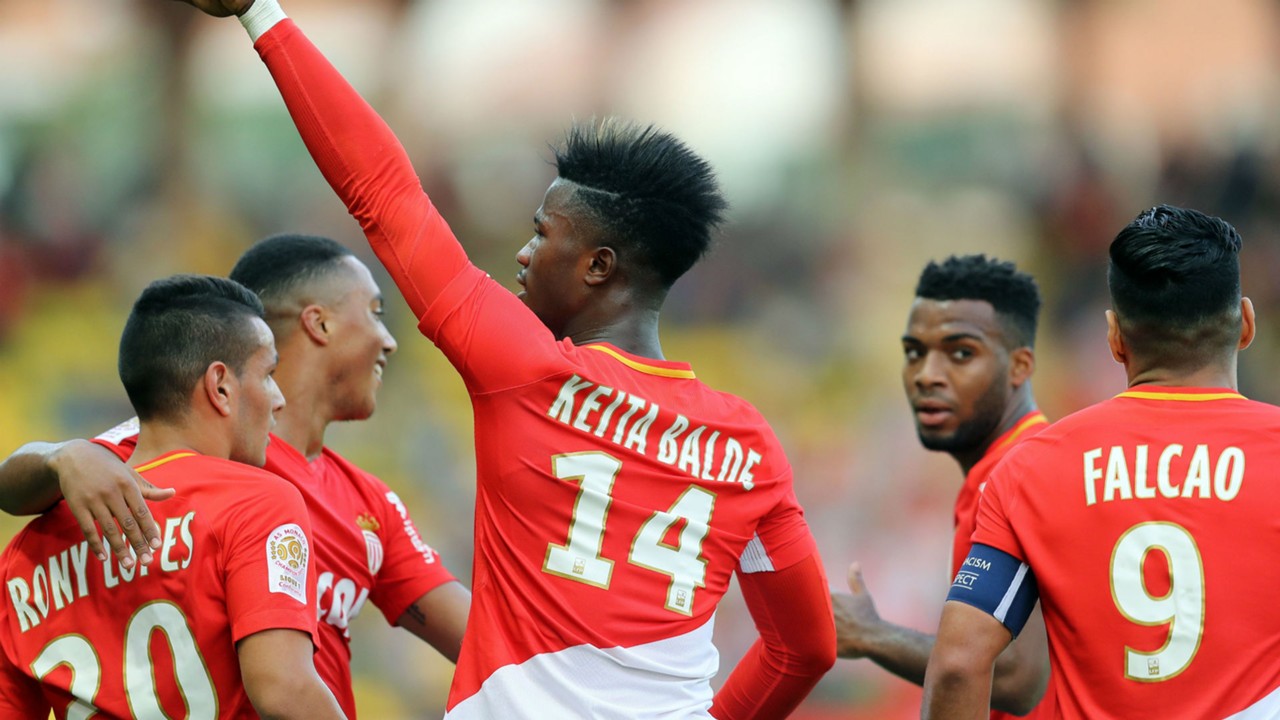 A versatile player, Keita has a more diverse portfolio as he has played in three of the top leagues around the world: Spain, Italy, and now France. In each of these countries he has played in a different position, all amongst the front line however. To date, his primary position is a striker of left forward, but with Lazio and Barcelona's youth side, he was deployed at left or right-wing.
Known for his intense dribbling ability, Keita is one of the fastest players when going forward with the ball – acceleration, sprint speed, stamina – he has it all. He is an individual who is not afraid to take an opponent on – he fancies it with his sublime skill moves and intelligence. Step-overs are his "go to" move, as dropping his shoulder one way, and going the other confuses his opposition, and he is able to blow past them. His physicality is also a huge part of his game. Keita has a great build and uses it to the best of his abilities, shielding off opponents and out-muscling his way forward. His sense of finishing is also a quality that allows him to play up top. If given the chance, Keita knows how to put the ball in the back of the net – a main reason why clubs such as Juventus, AC Milan, Napoli, and Monaco wanted him. In addition to this, Keita has the vision to spot his teammates on the run, or inside the 18 yard box.
Keita's weakness have to come down to his offside awareness, defensive abilities, and crossing. Being played as a winger or midfielder his whole career, Keita has not had to worry about offside-traps, often – at striker with Monaco however, it is a big part of his game that needs to be improved. Finding that right time to run past the opposing defenders, and angle his runs to stay onside, are plays Keita is sure to work on and perfect. Next, is once again similar to Sarr, his work-rate off of the ball. Due to his position, he has not been running up and down the pitch like he did with Lazio when on the flanks. He needs to find that balance of when to press, and when to hold back with the rest of the team. Lastly, his crossing is something that many fans saw a flaw with when he was at Lazio. A main reason many think that he was put to work as a striker, was due to his lack of crossing (because of his want to hold onto the ball and dribble) and poor crosses into the box.
Where do Sarr and Keita fit in at this World Cup?
For the Lions, the starting line-up has not yet been confirmed to this date. The midfielders, defenders and goalkeeper seem to be set, but the attacking 3 or 4 players are still interchangeable. Curious to see what Coach Cissé performs formation wise, I believe one, if not both, players will be used at the World Cup in the starting 11. On and off with three at the back, I have taken a look at what could possibly be the starting 11 for this African side:
A mix of experience and youth, Keita paired with Sow up-top seems to be the most sensible decision. If a formation such as 4-3-3, or 4-2-3-1 is put into play, then it is possible that Keita could be put to one wing, while Sarr on the other. However, with three at the back, Diouf and Sabaly have the experience and defensive knowledge needed to play on the flanks, so Sarr seems to be starting from the bench.
A team not to be underestimated, Keita and Sarr of Senegal are players to watch for this upcoming tournament – be sure to keep an eye out for them.