Going into Russia 2018, arguably the biggest on-the-field unknown of the tournament is Panama.
The little bridge of land connecting North America to South America, Panama is the warthog in a zoo of lions. You know it is ugly but curiosity makes you look before immediately turning away in revulsion. This will be the minnows' first appearance at a World Cup and their national team's biggest achievement to date, by far.
Before their qualification began at the back-end of 2016, Panama's international success consisted of a Copa Centroamericana win in 2009 where their toughest opponents were Honduras and Costa Rica; and two runner-up finishes in the CONCACAF Gold Cup, they lost both finals to the USA.
So, as the side that is here purely to make up tournament numbers, and one of England's group stage opponents, what does this rag-tag band of Central Americans bring to the game's most coveted stage?
The squad
Panama's squad is comprised of a mixture of MLS players, lower league Europeans and Central American league squad players. It is a sort of 'frankenstein' squad that is patched up of players from all sorts of backgrounds. Alone, the body parts look like the scene of a car crash. Together, they just about fit to make a functional being.
Los Canaleros (The Canal Men) may be students in this art gallery, but they do have a band of players that have repeated the third grade more times than they care to remember. Between Jaime Penedo, Román Torres, captain Felipe Baloy, Gabriel Gomez, Blas Pérez and Luis Tejada they have an incredible 711 caps. The collective squad has the highest number of caps of any country at the World Cup (1,398).
Tactics
Head coach, Hernan Dario Gomez, who has previously guided Colombia and Ecuador to World Cups, has received god-like worship since delivering Panama to the World Cup at the expense of the USA.
He has used a mixture of 5-4-1 and 3-4-3 formations as a roadmap to results when every sign points to a defeat. Don't expect them to be pretty, do expect them to be tough. 1-0 wins and goalless draws against the likes of Mexico, Honduras and the USA in qualification show the true nature of this beast.
Gomez tends to have Panama pressing high, hunting the ball like a pack of Hyenas, and they will certainly let you know they are there. Panama like to provoke their opponents into reactions in the hope a loss of focus will leave them vulnerable on the break. Think of eleven Sergio Ramos', except with more agro, and less talent. It isn't glamorous but, as they take this step into uncharted territory, do you think they care?
The star players
It speaks volumes that one of Panama's star players is a 32-year-old central defender. Seattle Sounders' Roman Torres scored the 88th minute goal that put Panama into world cup dreamland with their 2-1 win over Costa Rica in October 2017. If Gomez is the god, Torres is the messiah for the national side, hero-worshipped and relied upon as the padlock on the rusty back gate that is Panama's defence.
In attacking areas, 36-year-old Luis Tejada and 37-year-old Blas Perez are both on a record 43 international goals for Panama. Despite some strikes against the likes of Mexico and the USA, most of those combined 86 goals have come against the paupers of Central American football. If Panama are to do more than just make up the numbers in Russia, these two will be crucial. They will probably get just one chance per game to make the difference so their proficiency in front of goal will be vital.
How will they do?
Panama's World Cup preparation has consisted of 1-0 defeats to Denmark and Norway, a 0-0 draw with Northern Ireland, a 1-0 win over Trinidad and Tobago and a 6-0 drubbing to Switzerland. This is yet another indicator of just how far behind the competition they are. Panama will happily sit behind their big walls and throw sticks and stones back at the opponent as they rely on clean sheets to pull off results.
They are 1000-1 to win the tournament and 7-1 just to get past the group stages. They may pull off a shock draw against a relatively blunt Tunisia, but Belgium and England will surely devour what is a tantalising three points. Just like the badly behaved kids at the school disco, Panama will cause a fuss, and maybe even a few black eyes. But they will ultimately be sent home early.
The fan's view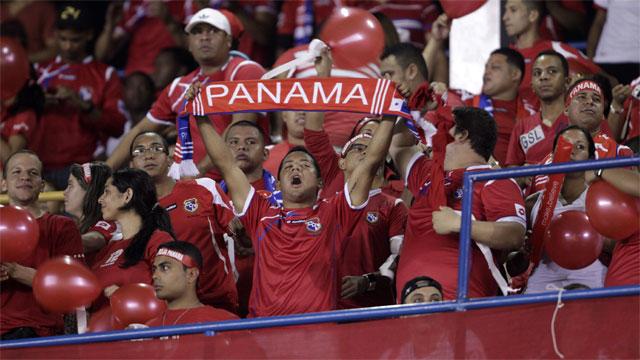 Shane Antonio Gray is a London-based Panama fan through his father's Panamanian heritage.
TheInternationalBreak.com spoke to him about Panama's prospects heading into Russia 2018:
'This is Panama's first ever World Cup, what is the feeling amongst the fans heading into Russia 2018?'
"The fans are so proud of the fact that we made it. Panamanians love soccer and, no matter where in the world the fans are they are, all are proud and supporting the team. Most people have bought the football shirt to wear in support for the team."
'What were the emotions when Roman Torres scored the winning goal to get you there?'
"When Torres scored that winning goal against Costa Rica, Panamanians went ecstatic. The country was in one huge celebration and the President, Juan Carlos Varela, declared the following day to be a national holiday."
Which players will Panama be looking to if they are to cause an upset in the tournament?
"I'm not too sure which players are expected to do best in the games, we are just hoping they all do the best they can and do well."
How do you feel about the prospect of facing England and Belgium?
"England and Belgium are two very good, experienced teams so Panama is like a baby. We just need to push, play well and hope for the best, it will be very tough."
How do you think Panama will do?
"Panama is new to it all so I am not sure how far we will get in the competition. We just need to go in doing the best we can and what will be will be. It's all part of the learning experience."
How do you think England will do?
"England will do well as they have a good team and many years of experience."